Taste the difference!
Do you know how many varieties of tomatoes we have in NZ? Have you tried all the different shapes and sizes?
Don't get stuck in a round red rut of eating the familiar loose variety. Instead, try out something new. You'll find so many options right at your fingertips.
Here is a round-up to simplify the options you may spot at your local store.
Loose
Our fabulous everyday tomato that you will find all year around. Easy to spot and easy to eat. This is the tomato that is perfect for your sandwich, your salad and your toastie too!
Truss
Truss tomatoes are the super pretty tomatoes sold still on the truss. They too come in a variety of sizes and varieties. They are gorgeous when used as a part of a shared table because they look fancy and they tend to be full flavoured too – the perfect combination!
Cherry
Who doesn't love the cherry tomato? Now you can find so many varieties that the colours and shapes can be as enticing as a an old fashioned sweet counter. They can be popped in a lunchbox, satisfy your snack attack, or roasted briefly to get even more out of their fabulous flavour.
Plum
The plum tomato is perfect for cooking – ideal for all the Italian dishes which centre around the tomato. Make sauces for pasta; bottle it up for winter use as a passata; turn them into a chutney or a paste for your pizza.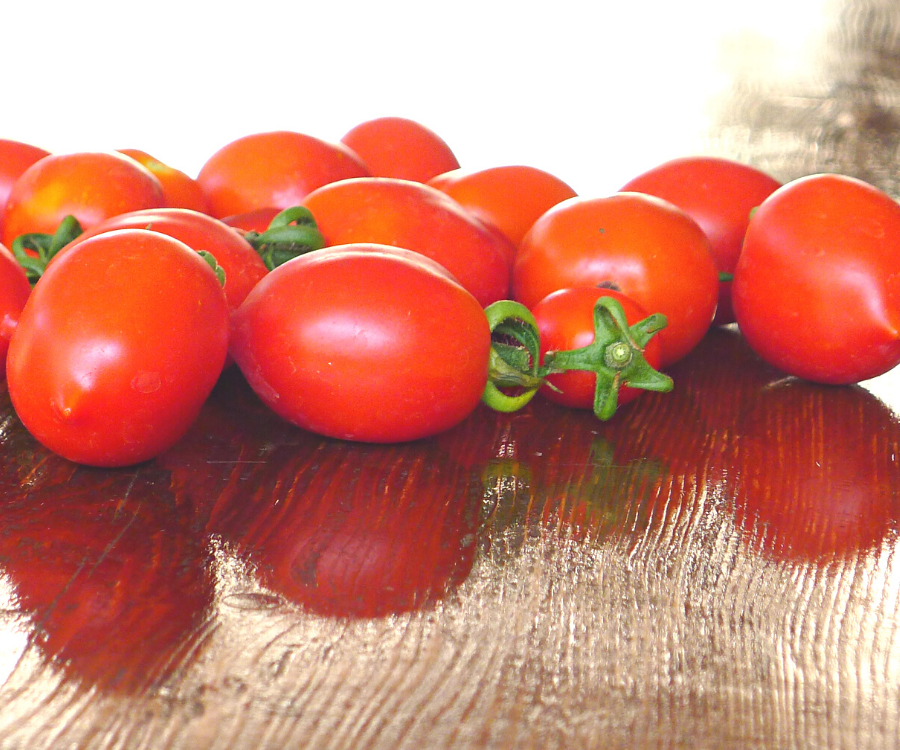 Beefsteak
The beefsteak is a large, fleshy, full flavoured tomato that ripens with the summer sun and is usually available from January to March in NZ. This is a popular tomato for keen home gardeners.
Conclusion
There are tomatoes for every taste here in Aotearoa. Our growers take care of all Kiwi tomatoes so that they arrive on your plate bursting with flavour. So, whether you are keen to toss them in a salad or a salsa, stir into a soup or a stew….. we have just the tomato to suit you.